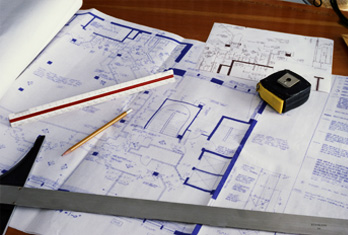 Contract Bonds
Contractors are required to post some form of security with the Contractors State License Board in order to obtain a contractor license in California. License bonds are the most common form of security. Contract bonds, on the other hand, are required on a per project basis. Most federal, state and local government agencies require contract bonds. Contract bonds are frequently requested by general contractors and construction managers for private work as well. A contract surety bond is a written agreement where a Surety Bond Company (the Obligor) guarantees to a project's owner (the Obligee) that the contractor (the Principal) will perform the work and pay certain subcontractors, laborers and material suppliers as outlined in the provisions of the contract/agreement.
Contract bonds encompass several bonds including bid bonds, performance bonds and payment bonds. A bid bond may be requested by the project owner in order to bid on a project. The bid bond guarantees that a contractor will enter into a contract if awarded the bid and furnish whatever additional bonds are required. Once the contract has been awarded, the project owner may require performance and/or payment bonds. A performance bond assures the principal performs the work according to the contract plans and specifications as well as uphold any other obligations listed in the contract. A payment bond assures that the principal will pay certain subcontractors, laborers, and material suppliers associated with the project.
Requirements for contract bonds vary depending on the size and type of work to be performed. At California Contractors, we offer a streamlined process for contract bonds up to $250,000. With the completion of our short application, we can provide a response within 24-48 hours. California Contractors can also offer assistance for larger or more complex contract bonds with experienced underwriters on staff and relationships with several surety bond companies.