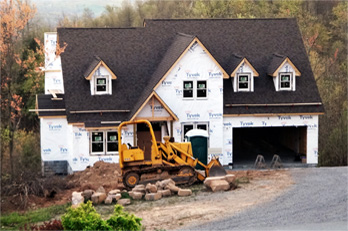 General Liability Insurance
We write general liability insurance through our affiliate California Contractors Insurance Services, which has been assisting contractors with their insurance and surety needs since 1968.
General liability insurance protects business owners and operators from a wide variety of liability exposures related to their work. Without liability insurance, contractors have to pay out of pocket for legal fees and plaintiff awards if their work or operation causes bodily injury, property damage, business or financial harm to their clients or any other third party. More and more general contractors, business owners and homeowners are requiring their contractors to obtain general liability coverage before jobs are awarded.
Unlike the license bond, general liability insurance is not required to activate a contractor's license. However, license bonds do not provide any protection to the contractor themselves; instead, contractor license bonds are mandated by the state of California through the Contractors State License Board to protect the general public, primarily homeowners, suppliers and employees.
Litigation is increasing at a rapid rate, highlighting the importance for all businesses to obtain a general liability policy. A proper insurance policy is the only way for contractors to protect business and personal assets from expensive lawsuits.
California Contractors typically secures coverage for our contractor clients in the amount of $1,000,000 per occurrence with an aggregate annual limit of $1,000,000 (often $2 million in aggregate) at the lowest cost available in the market. This means that the policy protects the contractor up to $1 million for each incident that results in a claim and $1 million or $2 million for all claims arising from work during the policy period, typically one year. California Contractors can often obtain a $1 million general liability insurance policy for less than $1,000 in total premium.